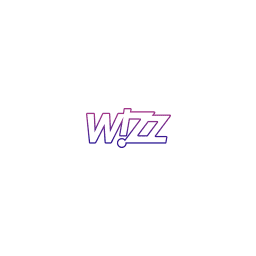 Wizz Air Group
Headquarters

Budapest, Hungary

Company size

1.140 employees

Website

www.wizzair.com
At WIZZ we believe that every trip you take, every encounter and experience you have, leaves its mark and builds the person you are. As the airline that has one of the most unique destination networks in Europe, we are here to take you to these places – so you can fly away from boredom, fill up on experiences, live through moments and make new memories.
THIS IS WIZZ
For many people in our core markets, WIZZ was the brand that brought them their first ever flight. We take pride in this and built a successful business around this simple mission – offering more affordable travel opportunities to discover Europe and beyond.
We challenge ourselves daily to be the most loved low cost airline. Some might say that's ambitious, but in 15 years we've defied the odds, becoming Europe's fastest growing and greenest airlines.
Continuing to connect you to the experiences, places and people that matter the most at the best price, is at the heart of the WIZZ brand.
OUR WAY OF BUSINESS
As an ultra-low cost business, our work is centered around no-frills travel available for everyone, everywhere at the lowest price possible, creating equal value for all passengers while remaining conscious of the environmental responsibility we hold.
MEET OUR FLEET
We operate a fleet of 153 ultramodern Airbus A320 family aircraft. Young and modern fleet played a key role in us being named among the top ten safest low cost carriers of 2019. Our Airbus A321neo aircraft's new generation engines offer significant environmental benefits making us the airline with the smallest environmental footprint per passenger.